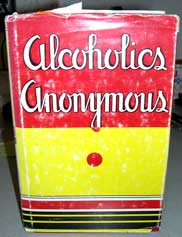 Help for the alcoholic is available here!
If you have had a problem with drinking too much alcohol or your life has gone down hill because of your drinking we can help! We are men and women who share our strength, hope and experience with others to solve the drink problem. Our organization is called Alcoholics Anonymous or AA for short. Give us a try...
Waseca AA meetings
The Waseca Minnesota Alcoholics Anonymous group meets on Friday evenings at 8:00 PM across from Grace Lutheran Church (Old Chevy dealership building) in Waseca. The Waseca AA Friday night meeting is a Big Book study meeting. If you don't have a book we will be happy to give you one!
Sponsorship is Important!
We strongly recommend that you get a temporary sponsor as soon as possible. This will be a person you can discuss your problems with and work out a solution. Ask at the meeting for people who are willing to sponsor someone to raise their hand. You will have a sponsor before you leave.
Am I an alcoholic?

If you repeatedly drink more than you intend or want to, if you get into trouble, or if you have memory lapses when you drink, you may be an alcoholic. Only you can decide. No one in AA will tell you whether you are or not.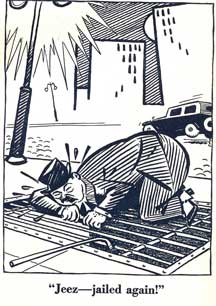 Contact us for more information!
Send an email